Rail Industry Events 2023
4 – 7 January
Florida, USA
InfraTalk is an online event where networking is the focus. With just one VIP keynote, conversations are not interrupted and attendees can share and network with new contacts from Tier 1s, target customers, suppliers and key stakeholders.
The conference will provide information on: 
– Devolution of responsibilities
– Investment in the network
– Improvements in passenger services
30 – 31 January
Leipzig, Germany
The VDEI Academy offers numerous training courses on topics such as infrastructure, the railway system, transport policy, technical equipment and vehicles.
At the annual Railway Technology Conference, various topics and research findings relating to train control and safety technology are highlighted and presented.
9 – 10 February
Fulda, Germany
The annual conference will address technical topics as well as procedural issues, including corridor rehabilitation, ETCS rollout and automatic coupling. For the 25th anniversary of the event, there will also be a look at the drivers of the past and coming 25 years.


The conference, followed by a network dinner, will provide insights into the structure, design and investment strategy for rail transport in the UK Midlands. The event offers suppliers the opportunity to meet with major players in the UK rail industry.
21 – 23 February
Rome, Italy
The International Rail Summit provides a unique setting for companies and experts to network and exchange ideas.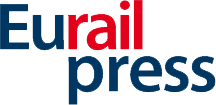 23rd International SIGNAL+DRAHT Congress
9 – 10 November
Fulda, Germany
30 November – 1 December
Madrid, Spain